Arlinda Fasliu
Updated: Apr 24, 2019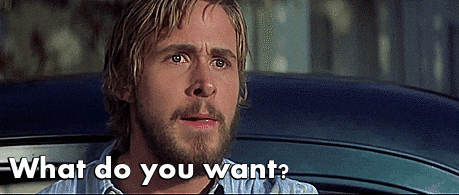 RABAT, MOROCCO--- " What do you want?" It's the infamous question that is on the lips of Ryan Gosling as he shouts at Rachel McAdams in The Notebook. The question that is shouted at friends as you are almost in the drive through of a taco bell. These words rang in the windowless caverns in your mind as you looked in the mirror and cried to yourself listening to Avril Lavigne on your CD player.These words should ring through you as you are searching for a program to study abroad.
Studying abroad seems like an easy task to some- to those that may already have the exact idea of what they want and the money to pay for it. However, the reason why most people "ooohh and ahhh" when they hear you are studying abroad is because it truly does take effort to finally step foot on that plane.
"I want to go to an Arabic speaking country. I want to have fun. I want to be able to afford it, and I want it to matter towards my future career."
These were the things that were on my mind when I was searching for a program. Everyone has a different vision of what they want.
#1 Write it Down
Write it down. Sit there and write down what you want. Remember last time you called in to order a pizza but you were too drunk to know what you wanted? Don't do that with study abroad.
#2 Research
Look at reviews online. Talk to the study abroad office. Talk to someone that was in the program- preferably two people. And before you pick up the phone to call, know what kind of pizza you want dude!
A Peek Into my Program:
I've…
Been in a homestay

Gone on a week-long road trip around Morocco

Been expected to learn one new chapter of my Arabic text book every 2 days

2 oral presentations in front of everyone in the program

Do online courses for journalism

Attend and participate in class lectures

Try to maintain the website for the program that posts news created through the students

Have readings done before class to discuss

Interview people and write stories when I don't speak fluent Arabic or French
It. Is. A lot. I've simultaneous met and talked to professors, authors, public figures in government, professional kickboxers, and rad ass activists. It feels like a lot of work, but then
I've also…
Seen the high atlas-mountains

Sang and danced with a group of girls from Ourzazat

Volunteered feeding the stray cats and dogs of the city

Met an underground DJ and been at an electronic dance party in the middle of nowhere

Sang Sam Smith with street artists in front of a crowd in the park

Tasted the adventures of the sea side and met some cool surfer gals

Slept under the stars of the Sahara

Went to a rooftop pool party in Marrakesh

Spent a week in a village stay making friends and learning about rural Morocco

Worked for a month on my own story reporting with two awesome chicks
It's hard and time management is everything, but don't mistake yourself for a study abroad martyr. Do what is best for you. After all, this is your experience. The first person you must please is yourself. #selflove
#3 Be Flexible
There are countless people that are a part of keeping a program running. A lot of the time programs in the US can feel secure about certain aspects of planning and politics. Other times, like when your country's president acts as reverse Oprah taking away rights as if everyone is being given a gift from the gods:
"You lose your rights, AND YOU LOSE YOUR RIGHTS and you too! YOU. ALL. LOSE. YOUR. RIGHTS!" Then, things get complicated.
Think of that inconsistency of stability when you travel. With a program that centers in journalism, you must learn to be flexible. As my teacher told one of our classmates
"This is where type A people come to die"
Things won't always be perfect. The host family could be using you to be able to pay for hot water, your teachers could not be giving you enough feedback or you could flat out realize this is not what you wanted at all.
Please. For the love of all that is holy. If you see something, say something.
No one is a psychic. The sooner you learn that, the better. Programs will shift with every country, director or instructor. The worst thing you can do is waste your time complaining about it.
Don't get me wrong. Venting is good, until you allow it to enable you. If you stop at the point of realizing there are walls in front of you, then, you will rot and die waiting for them to crumble before your eyes.
Do I wish everything was perfect in my program? Sure. Are any of my classes back home perfect? Not by a long shot.
I had one friend that left the program after the first week and focused on her own thing. That is called being proactive.
In the infamous words of our lord and savior, actual cannibal, Shia LeBuff, "Don't let your dreams be dreams, just do it."